So reads the headline on the Google Cardboard website…
What does this mean to Virtechs? Well our clients have always been able to view their projects in 3D using a computer screen and, for several years, the 'BIMx' file format has allowed them to navigate the project on a tablet.
But with the launch by Graphisoft of Google Cardboard-compatible BIMx files, our clients can now immerse themselves in the whole 3D environment of the project and take a virtual 3D 'walk around' the whole project.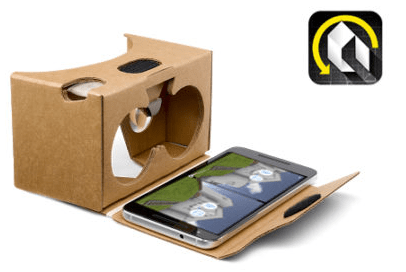 One client is now able to navigate his entire 18-acre estate!
Cardboard VR is not just a way of producing pretty pictures though! Elements of the model can be set up to contain whatever data the client requires, from Manufacturers' names and model numbers through to Health and Safety Information or Installation Guides.